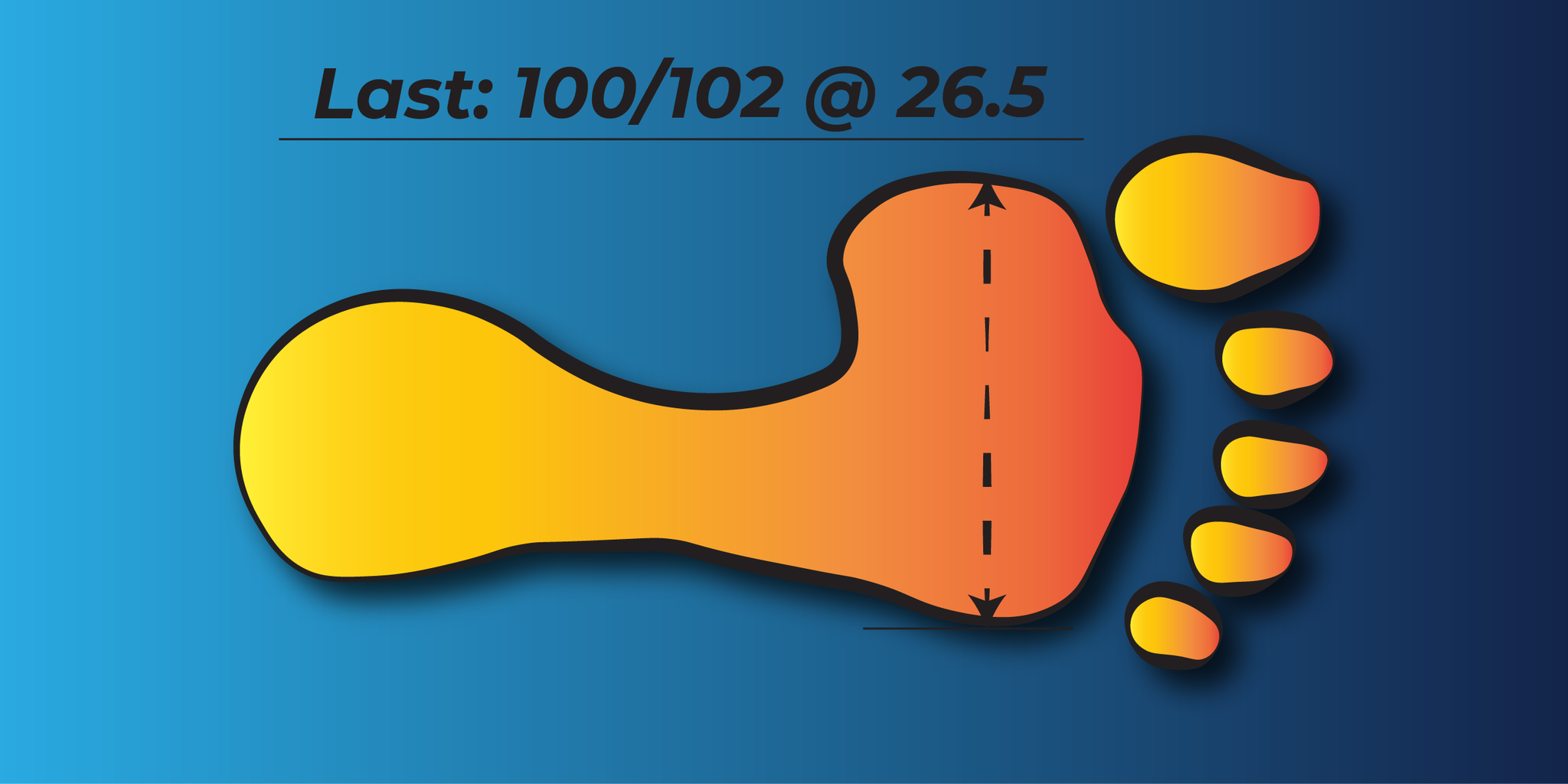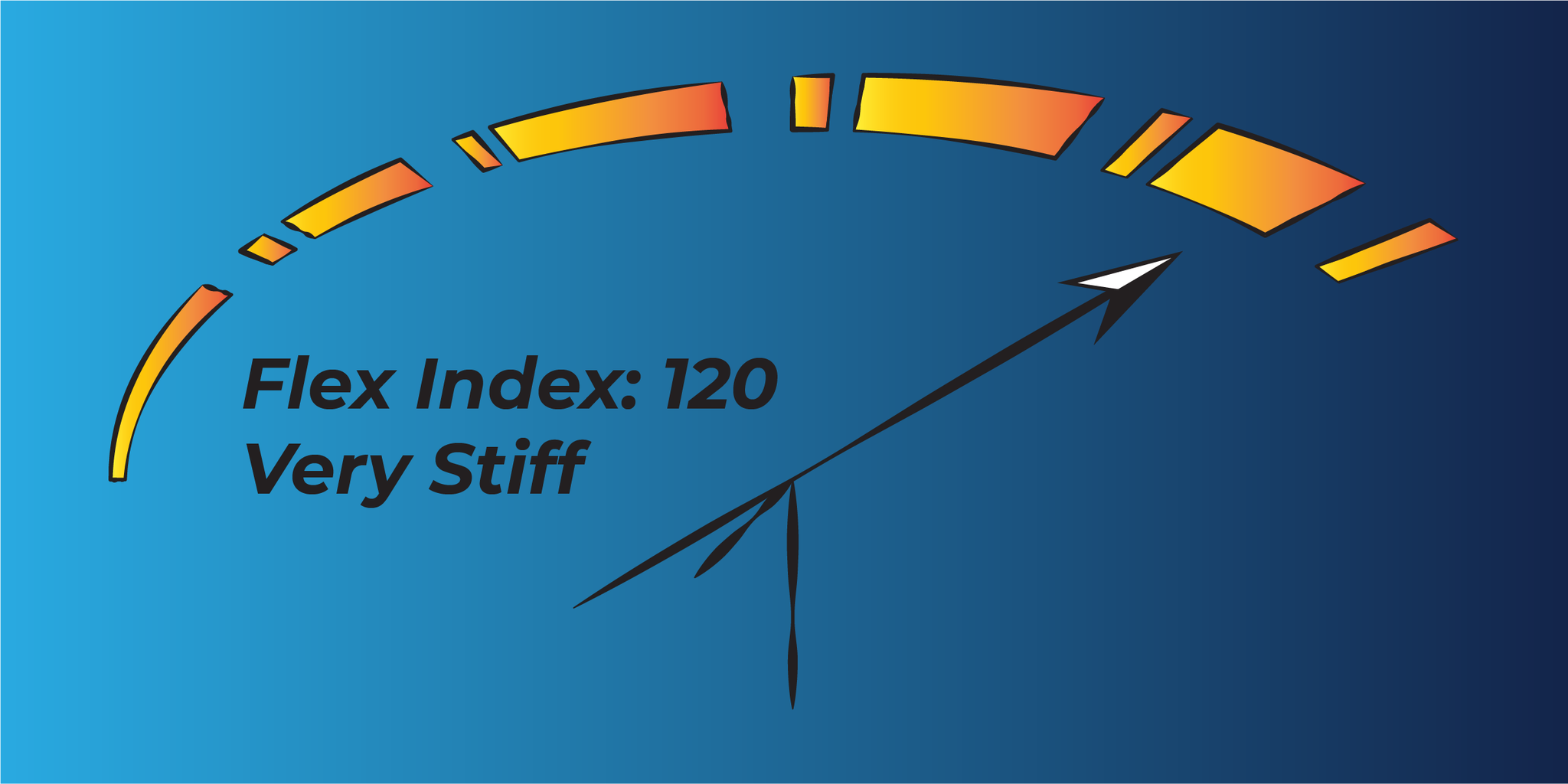 CABRIO CONSTRUCTION: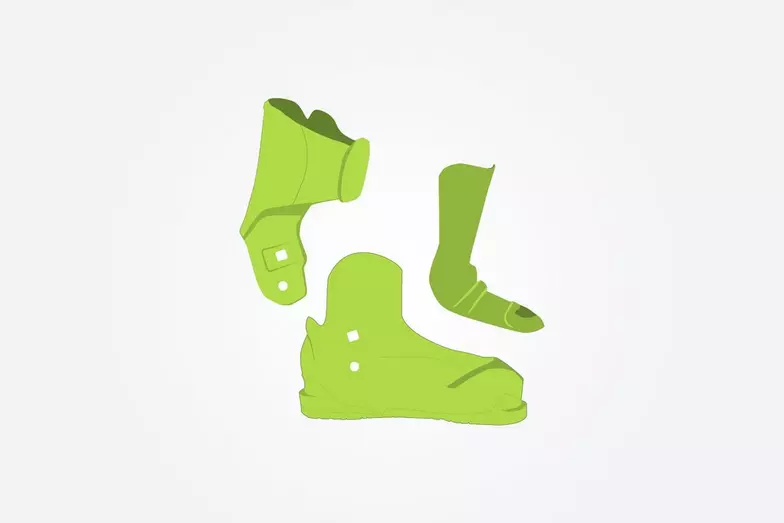 Skiers looking for a smooth, easy ride with versatile performance will benefit from Cabrio's skiing characteristics, with shock absorption and a progressive flex for all day skiing with less fatigue, easy handling, and versatility – cabrio boots are also much easier to get on and off than other designs.
One of the hallmarks of Cabrio design is the Dynalink buckle, our independently functioning heel/instep closure strap that provides positive foothold and rearfoot security. The heel closure cable and buckle are fixed to the lower shell (instead of the cuff) to hold the foot firmly and minimize foot sliding, heel lift, and boot shell distortion during flex. This aids in providing that smooth, consistent flex that Cabrio boots are famous for.
DYNALINK HEEL RETENTION: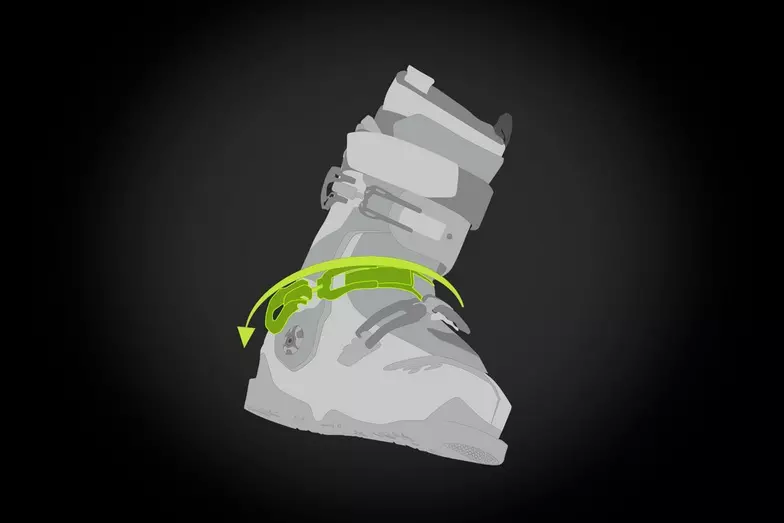 The Dynalink heel retention is an independently functioning heel / instep closure assembly which minimizes foot sliding, heel lift and boot shell distortion during the flex effectively.\
> Independently functioning heel /instep closure assembly\
> Minimizes foot sliding, heel lift and boot shell distortion during flex effectively
GRIPWALK PREMOUNTED: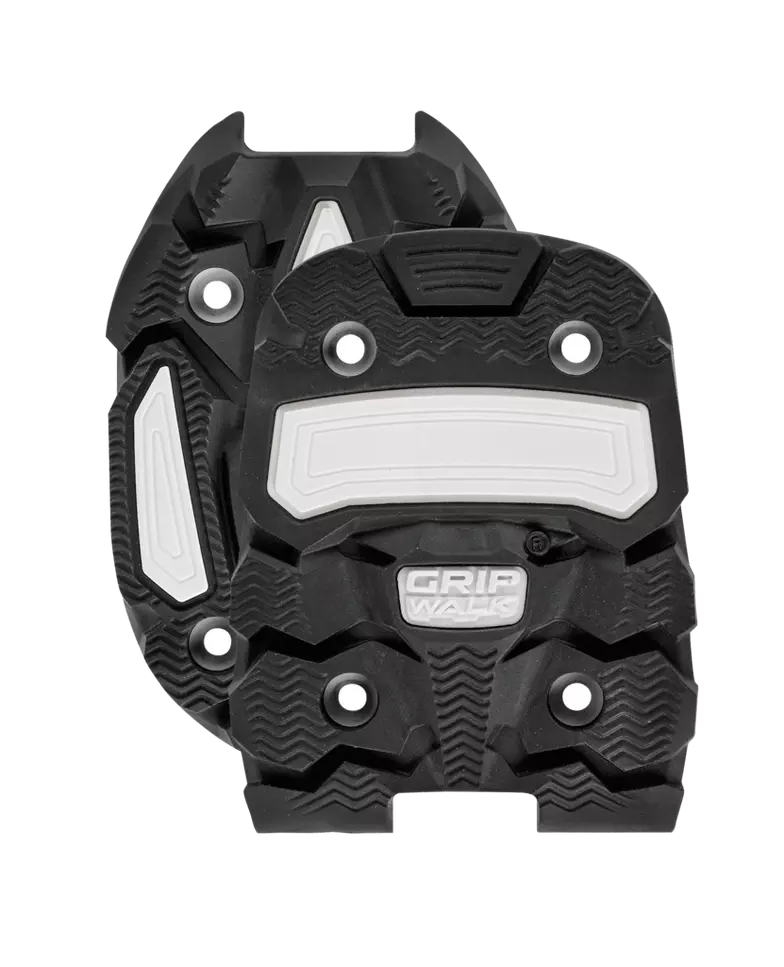 Better walking comfort and more grip - that's the big benefit of this boot mounted with GripWalk soles! These new soles are compatible with GripWalk specific bindings (marked with the GripWalk icon) without any height adjustment and can also be skied with touring bindings (ISO 13992). They are not compatible with regular alpine bindings (ISO norm 9462).
MICRO-ADJUSTABLE BUCKLES: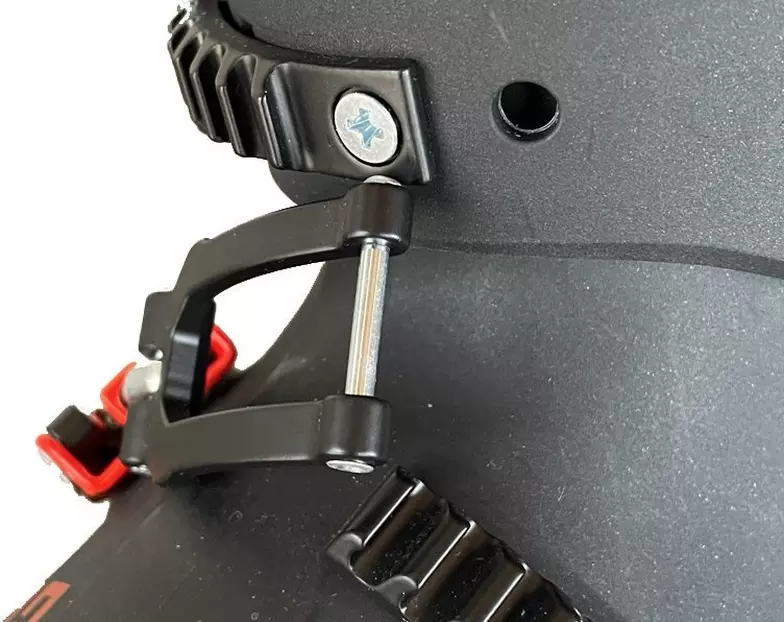 Permits skiers to precisely "fine tune" buckle closure tension for a more exact fit. With micro adjustment, you can twist the buckle to make it longer or shorter.
ALUMINIUM BUCKLES: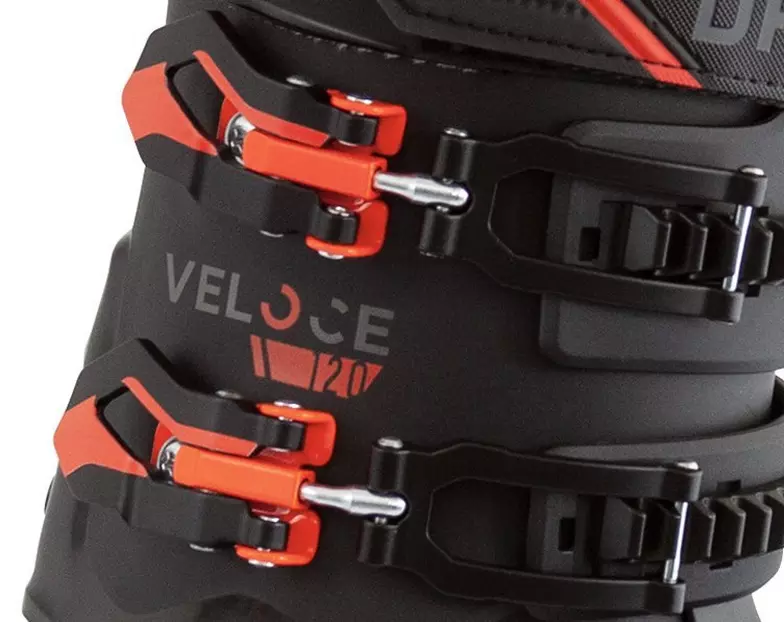 High quality aluminum buckles offer light weight along with easy closure and adjustment.
RIDE AND HIKE MECHANISM: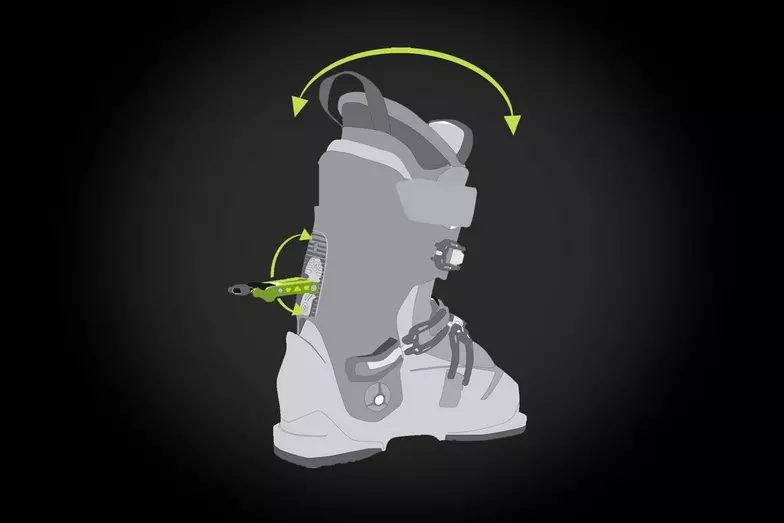 As the burly cuff lock mechanism frees the upper cuff from the lower shell a long range of motion for functional hiking and climbing is guaranteed. Due to the unique Cabrio design it doesn't contain any compromises on the skiing performance.
VARIABLE VOLUME FIT: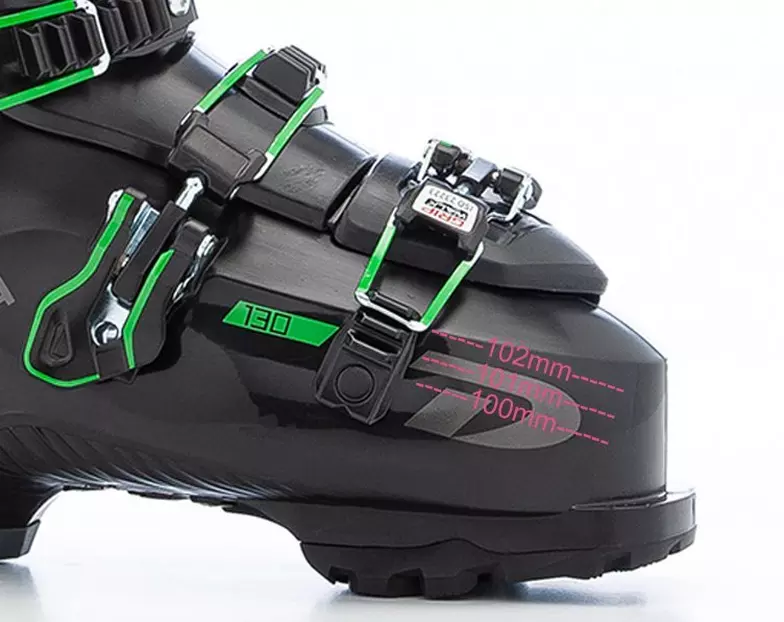 Innovative VVF system (Variable Volume Fit) accommodates a wide variety of foot shapes with max foothold and exceptional comfort, thanks to the ability of the forefoot buckle to pull the lower shell in as it tightens.
INSTANT FIT LINERS: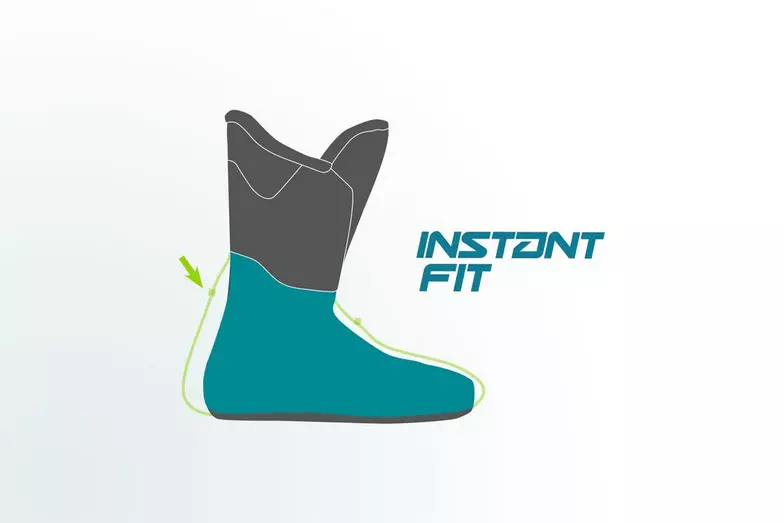 Instant Fit liners come in a wide variety of designs tailored to various categories of ski boots. A mixture of EVA and other materials is designed to deliver the right blend of padding, comfort and support. Instant Fit liners can also be instantly broken in, since they are heat moldable.