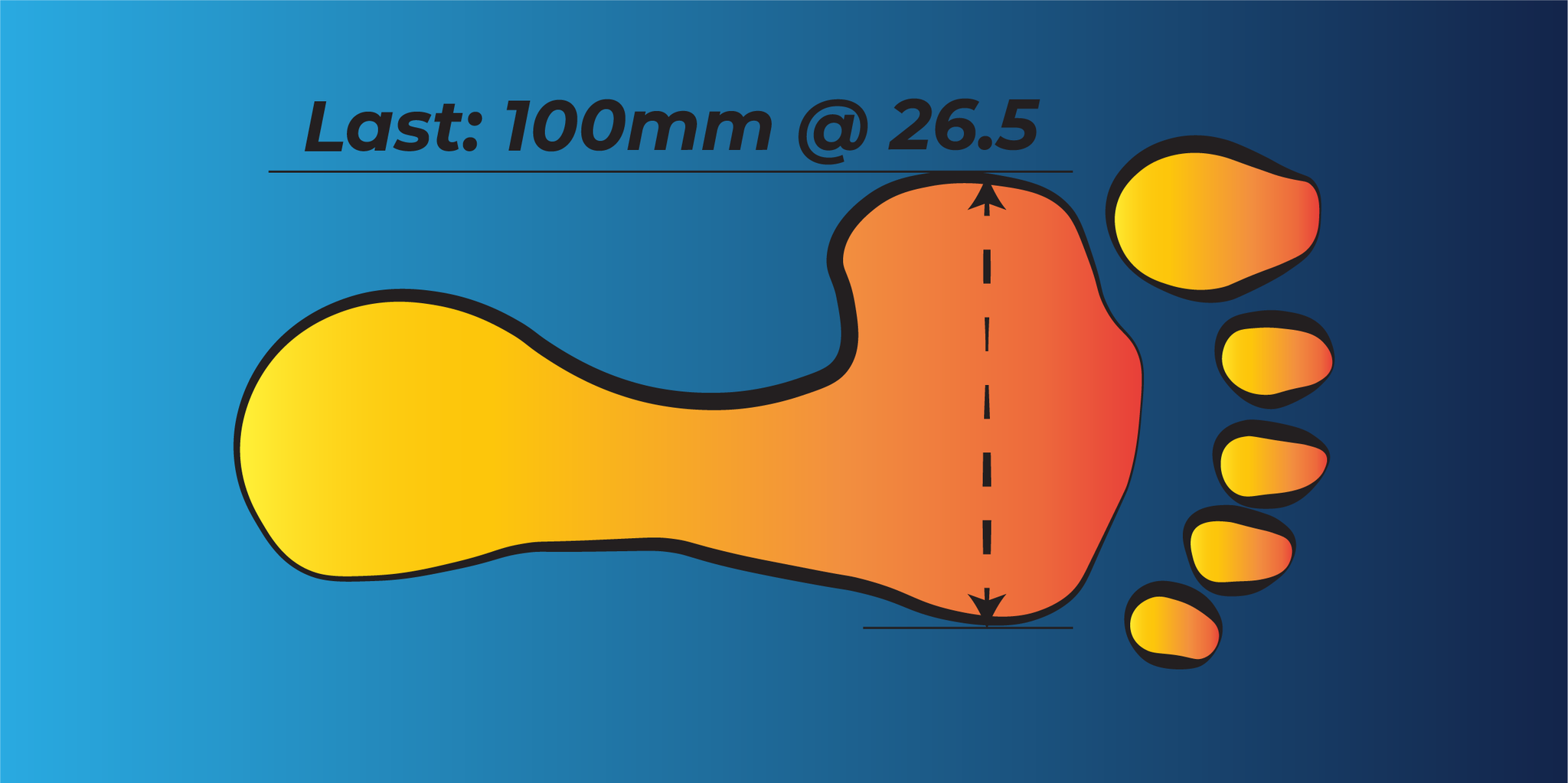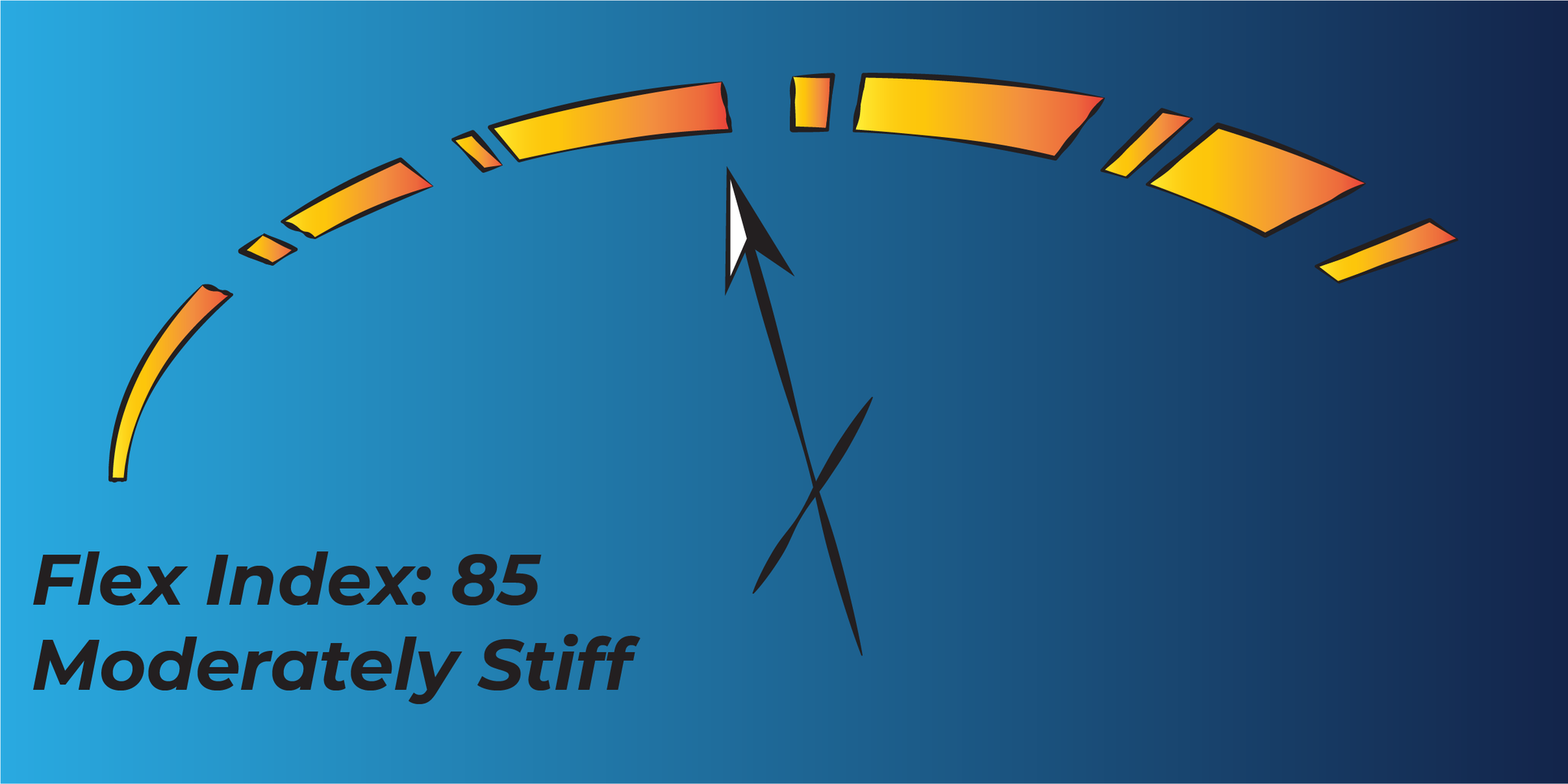 SIZE RUN
22.5 - 27.5 Mondopoint
OVERLAP CONSTRUCTION: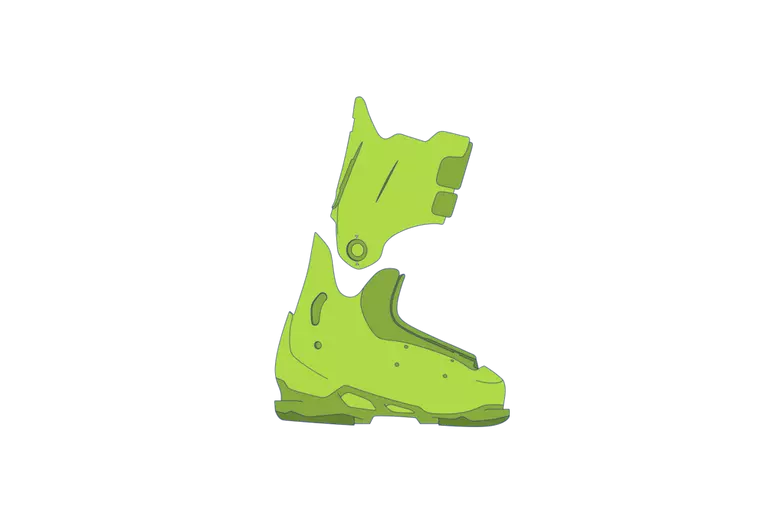 Skiers looking for quickness from edge to edge, and the most direct power transmission, will prefer the overlap boot design. The wrapping action of the lower shell means that when the skier's foot moves the boot laterally, the energy is focused toward the edge, resulting in a quicker feeling boot.
CUFF CANTING: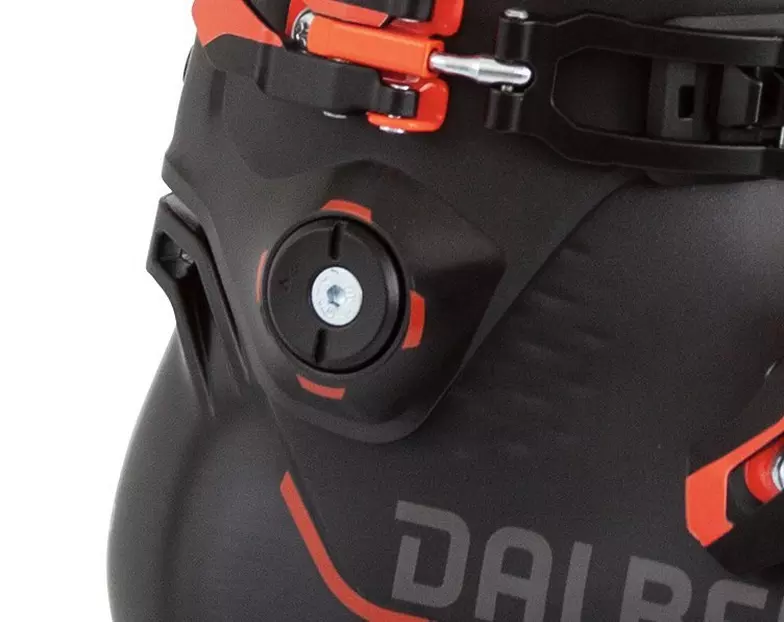 The pivot points allow proper flexion of the ankle, a smoother forward flex and a more natural stance. By adjusting the ecentric canting screws located on the medial and lateral side of the boot, boot fitters/skiers can customize the best setup for every skier.
CONTOUR 5: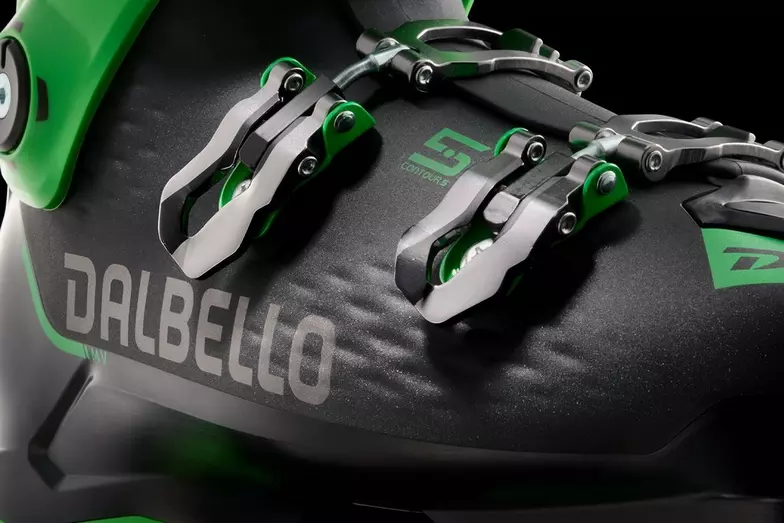 With the Contour 5 fit concept, extra space is molded into the shell in the navicular, both ankles, sixth toe area, and now the 5th contour involves pre-shaping the ankle areas of the liner itself.
MICRO-ADJUSTABLE BUCKLES: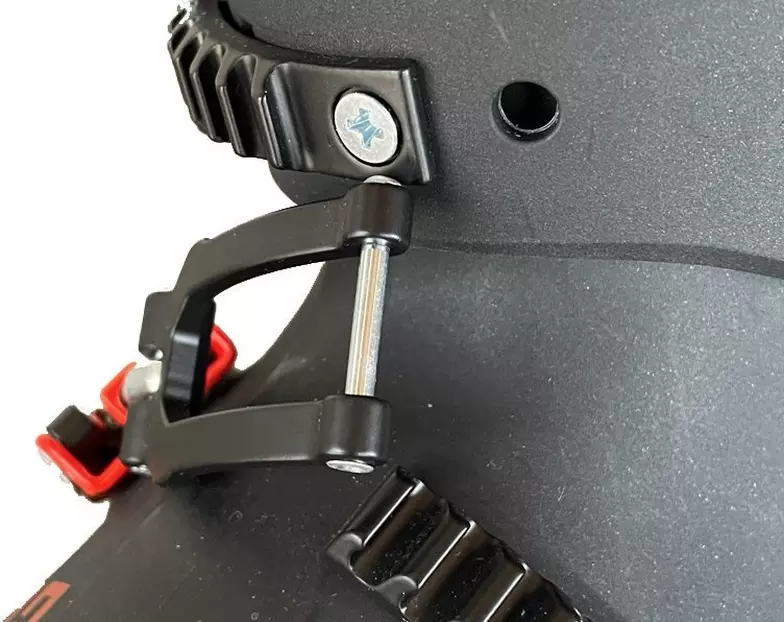 Permits skiers to precisely "fine tune" buckle closure tension for a more exact fit. With micro adjustment, you can twist the buckle to make it longer or shorter.
WOMENS LOW PROFILE CUFF GEOMETRY: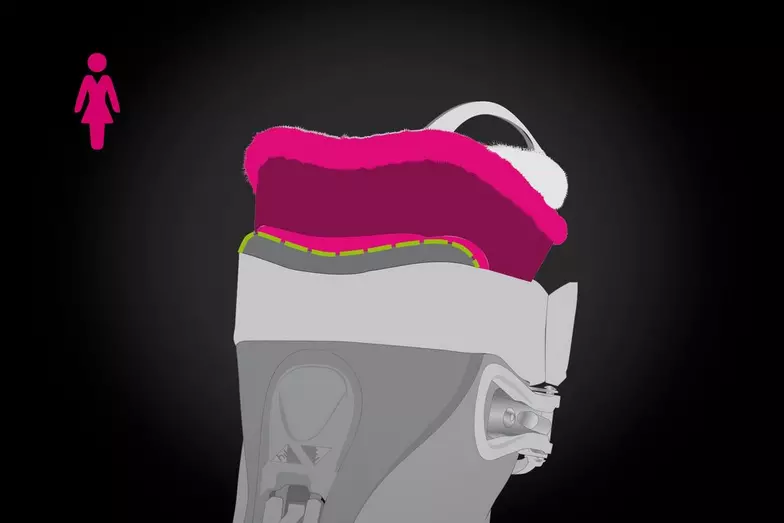 Female boot models with a removable cuff insert allow to expand the boot top opening circumference approximately 5 cm and lowers the overall boot height by 1.5 cm.
MY FIT: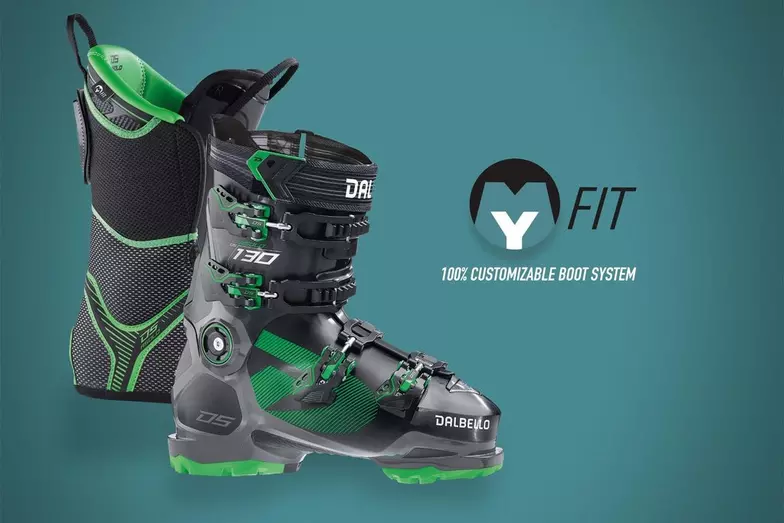 On all Dalbello boots that are My Fit compatible, you will see the MyFit tag sewn-in tag at the top of the liner. Whenever you see this tag, it means both the liner and the shell are heat moldable. When needed, MyFit offers a wide variety of custom fitting options.
GRIPWALK PREMOUNTED: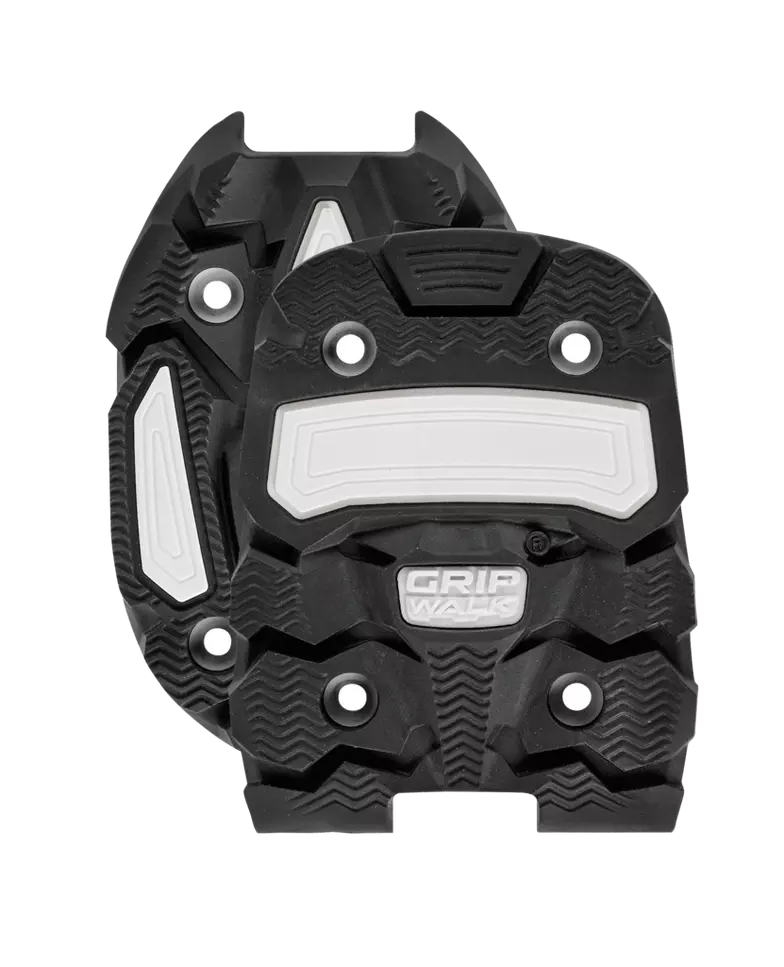 Better walking comfort and more grip - that's the big benefit of this boot mounted with GripWalk soles! These new soles are compatible with GripWalk specific bindings (marked with the GripWalk icon) without any height adjustment and can also be skied with touring bindings (ISO 13992). They are not compatible with regular alpine bindings (ISO norm 9462).